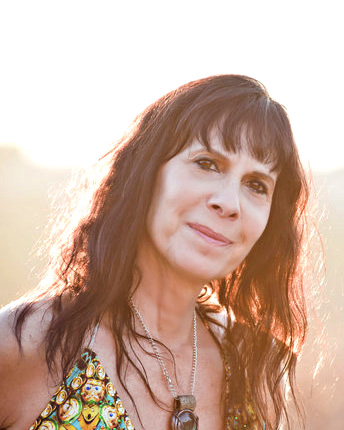 Robin is available to act as a guide in your personal journey of self-discovery and transformation.
HOW CAN COACHING WITH ROBIN BENEFIT ME?
Robin has been a successful entrepreneur for over 35 years. Her passion in life is to help others become free to live from their authentic natures rather than the "conditioned" lives most are accustomed.
She has guided many to explore the beliefs and past stories that prevent the joy, self-acceptance and love that we all deserve in life. All too often our perceived limitations prevent us from experiencing the true freedom we all want.
Robin is a teacher and a champion for others to discover their unique inner wisdom, which is necessary to break through the blocks to live authentically from the heart. Robin encourages you to ask the deep questions… exploring the ideas you have adopted as truth, which no longer serve you.
In 2016, she realized the need to release the life she was living as she no longer identified with the values and ways of thinking she had been taught to believe. Hearing the calling of her "higher self", she became a voice for others to live an awakened and empowered life.
She discovered just how difficult (and painful) it can be to leave the safety and security of the known in order to become more fully and authentically alive…living from the heart… redefining your values to give birth to a more enlightened way of being.
While courageously facing her own inner "death" by ending a 30 year marriage, selling her business of 24 years, and moving across the country alone, she experienced what it means to leave your old life behind to embrace the truth of the liberated self you are becoming.
If you would like a coaching session, Robin is available to act as a guide in your personal journey of self-discovery and transformation (see helpful questions below). Please reach out via her contact form for your free 20 minute consultation.
Your interest in becoming a more conscious and self-loving human being is greatly treasured and supported. Thank you!
Check out Robin's website www.robinjillian.com or visit awakenradio.net to listen to all her podcasts and read her blogs. You are invited to explore some of the questions listed below:
What does it looks like to "hear" the calling of your heart and soul for change?
How do you "give up" your old life?
What does it mean to be authentically you?
Can you make the changes you want to make, and live the life you envision?
What happens when you "die" to your old way of living?
What do you have to know to make the choice to live for you?
How do you commit to someone when you want freedom?
When is it necessary to end a relationship?
Why is it so important to know your own needs and values?
How do you know when it is time to leave the past behind and begin again?
Is there such a thing as a failed relationship?
Consultations are $120.00 for 75 minutes.  Please contact Robin to schedule your free 20 minute conversation to determine if she can be of benefit to you on your journey of awakening.
In love and gratitude,
Robin Jillian
www.robinjillian.com
www.awakenradio.net
Author of… Hugging Trees in the Dark…Finding the courage to free the heart (available on Amazon)